Want some addicting fun this weekend? These great podcasts will make spring cleaning, gardening, or organizing fly by, and getting chores done can increase your happiness and well-being. 🤣 Watch out for your fingernails though, many of these award-winning podcasts are 5-star suspenseful. You might find yourself cleaning more than you planned.
1) Carrier
A new truck driver struggles to deliver the mysterious cargo locked in her truck.
2) Blackout
A DJ struggles to protect his loved ones amidst a world-wide blackout and apocalypse.
3) Alice Isn't Dead
A truck diver searches America for the wife she thought was dead.
4) The Edge of Sleep
Could you stay awake if your life depended upon it? Everyone that fell asleep last night is dead so survivors struggle to solve a global pandemic before they fall asleep.
5) Imagined Life: you share a mysterious celebrities roller-coaster journey to fame while trying to guess who "you" are.
6) Revisionist History
Malcolm Gladwell reinterprets past events through a modern lens.
7) Joe Exotic
Tiger King: enter the bizarro world of exotic animal zoos and arch nemesis rivalries. Did Carol feed her husband to the tigers? What will happen to Joe?
Podcasts a fun option for entertainment while finishing tasks that are repetitive or boring, or maybe you just want to close your eyes in the sunshine and listen to something interesting. I go through podcasts quickly, lol and always need more. I have tons of yard work I need to do this summer, so what are some of your favorite podcasts?
About the author(s)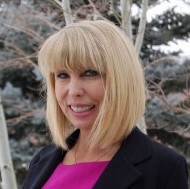 Kendeyl Johansen
Kendeyl Johansen is a tech geek creating inspirational multimedia content to increase happiness and health for individuals and organizations.